Shift The Mindset Of Your Organization To Possibilities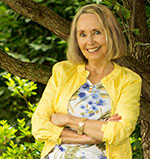 Please call me at (330) 574-1189 and let me know what you are looking to accomplish.
I have been delivering the message of perception shifting for 30 years, and will be delighted to design the perfect presentation for you.
I look forward to meeting you!
With Love,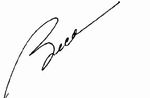 Just a few of the many comments ..
---
"Thank you so much, Beca. Your presentation opened my perception to other processes that I didn't even know existed. We're looking forward to your next visit. And, your audience connection is amazing.
I'm a Toastmaster and whenever I have the opportunity to observe a presenter, I take note of the aspects of an effective presentation: eye contact, vocal variety, body and hand gestures, etc. You scored A+ in all of them.
I've been around New Thought and presenters for a LONG TIME – and you're one of the best!"
Peace & Blessings,
Reverend Beverly, La Cresenta CA
---
"I had the opportunity to participate in a class called "The Shift™" In that brief time my perception of my life – particularly my business – shifted so dramatically that I began moving forward with confidence and with peace of mind in my business. I was blown away by the results. "
Leslie Grossman – President of CMA – Communications/Marketing/Action
---
"Thank you! You have touched my life-and my family's forever. Indeed my company as well. I have a renewed thrill of a higher path to now travel upon. I will never be the same again .."
Sarah Neil – AZtech Financial
---
"It's difficult to find words to express my appreciation for you! You set the tone for a very unique and special conference. From my perspective, you had everyone riveted, (in a wonderful way). Your presentation was the most spiritual and inspirational we've ever had. Thank you so much from the bottom of my heart, and business woman to business woman."
Lisa Bentson
Owner of Leads Club
---
"I have wanted to let you know that Bill and I were married on March 10th!!!! I firmly believe your seminar that I attended in L.A. was the start of opening a very closed mind. to new approaches, and thought processes…and without learning something new, this incredibly beautiful relationship would never have developed…so a GREAT BIG THANK YOU!!!"
Sharon Creek – Reverend
Comments
comments