Helping Entrepreneurs
Get Things Done
With Simplicity And Ease
I have been consulting with small business owners since 1984, and for 20 of those years as a Certified Financial Planner.
I have run my own small business since I was 16. I began with a dance studio, and then a financial planning company; and currently as a coach, speaker, author, and publisher.
During these years of consulting with others, and running my own business, I have discovered that perception rules reality, and if we are to be fully successful that is where we must begin.
However, even that isn't enough when a business owner is not able to keep up with the current demands of running a business.
This is where I come in. In my Business Consulting Program we will follow three steps: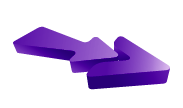 1. Shift your perceptions (beliefs & thoughts) about yourself and your business situation
2. Learn what you need to know – including all those "tech" things that must be done
3. Develop a personalized system to simplify and implement changes and improvements
What You Believe Is True About Business – is Your Business
For years I have been teaching and writing about this process of perception shifting, and as the years have gone by it has become clearer and clearer to me that this is a process that anyone can use, and is actually the only way changes will be permanent.
It didn't happen overnight for me. I struggled with every single problem possible for many years, from money to relationships.
I even wrote my first book about how I had "done it the hard way" because that is how I thought I had to learn.
Eventually it sunk in, that it isn't necessary to struggle. Not only not necessary, not required – no even more – not at all what life is meant to be!
In today's time, it is easy to be pulled down into the worldview, so it is even more imperative to learn how to step up and away from it, and not just survive but thrive.
In this way we can serve others by being who we are, which is exactly where the joy and abundance of life can be found.
Your Business Consulting Program is personally designed for you so that you can experience results you can both feel and see in your business, and as a result, in your life.
Of course, l will teach you how to shift your perception, and how to stay shifted!
I will give you tools and systems to make those perception shifts that must and will change your life. Our work together will take years off your time of trial and error.
It will save heartache, money, and time.
However, what good is shifting your perception, choosing your point of view, managing your state of mind, if you don't know what or how to do what is next?

This is where practical comes in!
I will work directly with you to achieve your business intent, and will be entirely invested in your success with hands-on practical training in whatever area you choose to focus on in our time together.
All sessions are designed specifically to meet your needs in a practical way. We will focus more or less on each of these areas based on what you want to accomplish.
Each Consulting call is an approximately an hour, and is held over the phone so we can meet no matter where you live.
Unlimited short consulting emails…because the work goes on between phone calls
Assignments designed specifically for you
Ongoing review and direction on projects based on your needs
Specific training in the areas you choose: which could include but are not limited to: money management, website design and management, promotion, social media design, employee efficiency, and business management
Access to my connections, lists, resources, ideas and people that I have accumulated through the years, that actually keep their promises and really work.
I will walk you through whatever you know you want to use, or do, but don't know how to.
If you are serious about changing how things are, and are willing to do the work, then this is for you.

My intent is always for you to be who you are in the most successful, to you, manner possible. I have the skills, and years of training to help you with your immense possibilities.
Will You Work Together With My Other Consultants Or Coaches?
The work we do together will strengthen the work you might be doing with others. I can be your advocate with them. I can translate what you want to all business professionals, from designers, financial planners or accountants.
I can make sure what you want to have happen, is what is actually occurring, and if not, alert you to the differences.
Think how much money this will save you by not going down roads that lead nowhere, investing in products that don't work or you don't understand, and the months wasted wishing you could motivate yourself. By doing what is the right thing, my clients have saved hundreds of thousands of dollars and hours that can never be replaced.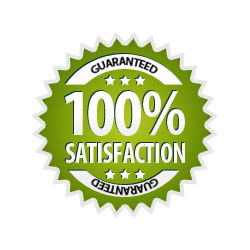 I guarantee that if you are truly willing, and if you do the work, you will experience results you hadn't thought possible, but have often dreamed about.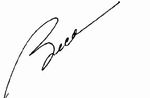 P.S.
If you have ever wanted someone to give you the full attention and practical help you need to accomplish your intent and your goals, then this is the fulfillment of that desire for you.
Instead of doing and spending a little here, and a little there, on products and ideas, with no master plan and little or no personal attention, you will be putting all the pieces together coherently and with help.
PPS
In some cases clients have wanted me to physically do things for them. For example, start their website, fill out the paperwork, make calls, put together their money managements system. Yes, sometimes I do this, and if it turns out it is something you need and it is appropriate, together we negotiate a fee that works for both of us. Or I will point you to someone else who will do a great job.
What happens after I sign up?
I will contact you to schedule our first coaching session. Our calls are scheduled at mutually convenient times. I'll call you on a land line, cell phone or Skype: whatever is most convenient for you.
I can also record our calls if you'd like. That way you don't have to try to take notes about everything we cover, and can listen again at your convenience.
WHAT YOU'LL GET: A confidential editable PDF form that you'll fill out with your goals, challenges, and the specific areas you'd like to work on during our time together.
My undivided attention and 50 years of business and marketing and shifting perceptions experience focused on you and your business challenges exclusively.
Please note: I only coach a few people at a time. Would you please contact to me to see if I have an opening, and if we are a match? You can call me at 330 871 7510 or email at beca at becalewis dot com. I am looking forward to hearing from you!