Coaching with Beca Lewis has changed every area of my life for the better. Beca's coaching skills are excellent. She is astute, intuitive, kind, practical, and expectant of change. The greatest benefit of working with Beca has been my experience of peace in the midst of shift and change. The peace is because the focus of her coaching is spiritual: there is one cause and creator and it is good. Coaching practical issues from a true spiritual perspective is powerful, and Beca does it extremely well. – Kathy Piper
Let's Shift The Story Together
If you don't shift your perception to what is possible for you, nothing will change, no matter what information or life-style you choose to follow.
No system you learn, no knowledge you acquire, no information you have paid for, no help you ask for, will do you any long term good, until and if you change your perception about yourself and your world.
Therefore, before you do anything, you must shift your perception, because unless you do, nothing permanently changes because what you perceive to be reality magnifies!
You can't make one perception shift and expect that it will magically make everything in your life perfect.
"We are walking belief systems. For every action taken, there is a perception and thought behind it."
The Good News?
It's all perception, and once you learn the techniques to shifting it, and the tools necessary to put it into practice, you have a power that you will never lose, and no one can take from you.
Are you afraid to ask for help? I have struggled with this my whole life. Asking for help always represented a sign of weakness or failure of some kind on my part. I have learned, through the loving support and guidance that I receive from Beca Lewis and the ground breaking Woman's Council that she leads, that the best possible thing one can do for oneself is to ASK FOR HELP! There is never any judgement. There is only respectful listening, kind and inspiring suggestions and ideas. It doesn't matter if you are dealing with a personal issue, a business matter or something seemingly unimportant to anyone but you – you will feel the same sense of relief and gratitude that you asked for help! Try it! I highly recommend it.- Jamie Lewis
Within You Is The Answer – Let Me Help You Uncover It!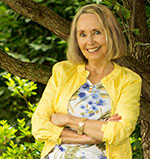 For years I have been teaching and writing about this process of perception shifting, and as the years have gone by it has become clearer and clearer to me that this is a process that anyone can use, and is actually the only way changes will be permanent.
It didn't happen overnight for me. I struggled with every single problem possible for many years, from money to relationships.
I even wrote my first book about how I had "done it the hard way" because that is how I thought I had to learn.
Eventually it sunk in, that it isn't necessary to struggle. Not only not necessary, not required – no even more – not at all what life is meant to be!
In today's time, it is easy to be pulled down into the worldview, so it is even more imperative to learn how to step up and away from it, and not just survive but thrive.
In this way we can serve others by being who we are, which is exactly where the joy and abundance of life can be found.
Thank you for giving birth to and teaching great methods to break the cycle and patterns of obsolescence! Thank you for opening and widening the sphere of consciousness to recognize Its true Mind-derived inheritance! Thank you for calling us back to true family wherein we become so genuinely familiar with each other as the divine Us, so connected, inter-related through understanding these universal ideas that are Us, so enabled to magnify this Light throughout and to truly "be fruitful and multiply" as is the actual meaning in the Genesis of our being!! – Linn Moffett
When we coach together you will learn:
1.  How to shift your perceptions about yourself and your situation
2. What you need to know (Not knowing what you need to know is often the biggest stumbling block)
3. To develop a personal life-system to simplify the process
Here Is What You Are Looking For
l will teach you how to shift your perception, and how to stay shifted!
I will give you tools and systems to make those perception shifts that must and will change your life. Our work together will take years off your times of trial and error.
It will save heartache, money, and time.
You are not who you think you are. You, and I, and all that you see, are so much more.
However, what good is shifting your perception, choosing your point of view, managing your state of mind, if you don't know what or how to do what is next?
This is where practical comes in!
I will work directly with you to achieve your intent, and will be entirely invested in your success with hands-on practical training in whatever area you choose to focus on together.
Perception Rules
Let's talk perception first though, since it all starts there.
In order to shift a perception there are two modes to understand, point of view perception and state of mind perception.
Understanding how these work together in tandem is imperative to making a life shift.
Otherwise, you will find yourself at an impasse where either nothing is changing, or everything is changing – but not the direction you want it to go.
In our time together you will learn how to:
Leap over life's hurdles with ease!!
Choose a powerful and true point of view
Manage your state of mind to match your point of view
Choose, and put into practice, healthy habits that enhance and benefit your life
Design and live the life you were meant to live
All sessions are designed specifically to meet your needs in a practical way. Because I work with each client on a personal basis what we cover in each session will be directed entirely by what you need to know and do in order to accomplish what you want to accomplish.
Money
Relationships
Your Purpose
Life Changes
I am passionate about you living your life fully and abundantly. I will be your biggest fan and supporter!
I surely would like to share with people the beauty and strength I have gained since reading the Shift work and to extoll your teaching abilities to put together a beautiful teaching of how to rebuild self-esteem, and put a life back together and change the outcome in life to one of Success and Joy!!! I'd say you are the best thing since sliced bread..and your enthusiasm for helping people is boundless. Clear, concise, precise… Blessings and Gratitude for your guidance in these times that are a challenge for me.- Merrilyn MC Elderry
During our together here's what you will be receiving:
One hour phone coaching sessions with me. How often depends on you.
Unlimited short consulting emails…because the work goes on between phone calls
Assignments designed specifically for you
Ongoing review and direction on projects based on your needs
Access to all the materials and resources found on Perception U, plus pages and information developed specifically for consulting clients
Specific training in the area you choose: which could include: business development, money issues, relationships. job development, personal purpose, website design, promotion, writing and publishing a book
Access to my connections, lists, resources, ideas and people that I have accumulated through the years, that actually keep their promises and really work.
I will walk you through whatever you know you want to use, or do, but don't know how to.
If you are serious about changing how things are, and are willing to do the work, then this is for you. It may not be easy, but for sure it will be fun, exciting, challenging, and highly rewarding!
Beca's words of wisdom always keep me going. She's made a big difference in helping me make the transition to my new career. — Janis Hunt Johnson, CS
Support
We have what you need. We have a community that supports your new perceptions and choices. We have tools and systems that help you make your new perceptions habits and expand your reality as far as you are willing to take yourself.
We will expand your willingness. We will move you through any unwillingness so that your imagination can soar into unfathomable provision.
I'll celebrate with you for every perception shift, no matter how small, because each one adds another level of strength and awareness that explodes outwardly with a faster and faster pace with less and less "work" behind it.
I'll pick you up when you trip, and set you back up on your path. I will help you drop all that heavy, and hidden, baggage that you have been carrying all your life.
You get tangible and practical experience, you reveal to yourself what has been true all along, the divinity of yourself, and in doing so you will experience the joy and rewards of sharing your unique gift.
I think the most dramatic connection your thoughts, awareness, and style have to me, and so many others, strikes home for women: feel safe, lack of worry, finding comfort, and trusting what to do. Thank you…and God…for "being there." Your candor and warm ease of communicating send an energy of security. Success comes in many guises and for me, you have rejuvenated my link to the All-that-Is. – Becky Reed, Montana
RELATIONSHIPS
Increase Your Joy & Support In All Relationships
You will find your relationships restored and connections repaired.
You will learn what distracts you, and how to avoid and dissolve them.
You will learn how to accept as much as you share, leaving behind the habits of struggle and adversity.
MONEY
Understand Your Money
Learn how to manage it
Learn where it goes and choose its direction consciously
Learn what it does and how to make money choices that support you
PURPOSE
Do What You Were Meant To Do
Experience the serenity and security of living fully as yourself
Reveal a purpose that will not fade or disappoint
LIFE CHANGES
Unexpected Changes Due To: Divorce, Death, Destruction
Know what needs to be done now, and what can wait
Figure out who really has your best interest at heart
Design a satisfying and relevant new life
My intent is always for you to be who you are in the most successful, to you, manner possible. I have the skills, and years of training to help you with your immense possibilities.
Need to develop a marketable business/business service? Need to feel inspired? Beca has resources, information and experience. What I appreciate about Beca is her motive. Her premise is based on God First. – Michal McKeown
How Do I Choose To Pay
You can pick your package. You can coach one session at a time. Or you can pick a package.
Think how much money this will save you by not going down roads that lead nowhere, investing in products that don't work or you don't understand, and the months wasted wishing you could motivate yourself. By doing what is the right thing, my clients have saved hundreds of thousands of dollars and hours that can never be replaced.
Will You Work Together With My Other Consultants Or Coaches?
The work we do together will strength the work you might be doing with others. I can be your advocate with them. I can translate what you want to all business professionals, from designers to accountants.
I can make sure what you want to have happen, is what is actually occurring, and if not alert you to the differences.
Can We Hire You As A Couple Or Team
YES! In fact this is a great idea! I will treat the couple or the team and a unit, and together we will accomplish your intent.
What Will People Say?
Your family, your friends, your children, will see and appreciate the difference in you, and that difference will expand into their lives, enriching it along with yours.
If you, like many people, have been living your life for others, without beginning within from your own strengths and desires, this will be a new experience.
It will dramatically alter how life feels and the benefits you will receive from this new – and only way- to live will only grow more powerful as the years go by.
If you want life to be better, then there is no time to waste.
Once you pay for a package, I will send you a questionnaire. I will also contact you by email and we will set up the times that work best for both of us.
I PROMISE – that by working with me, you will not only safe countless hours that can never be returned, but also I will show you how to save money by avoiding what you don't need, and getting what you do.
Will It Work For You?
ABSOLUTELY!
I guarantee that if you are truly willing, and if you do the work, you will experience results you hadn't thought possible, but have often dreamed about.
I will be fully present with you as you are fully present for yourself. I won't let you down. Our time together will be designed to maximize who you are, and to experience fully the gift you bring to the world.
Please note: I only coach a few people at a time. Would you please contact to me to see if I have an opening, and if we are a match? You can call me at 330 871 7510 or email me at beca at becalewis dot com. I am looking forward to hearing from you!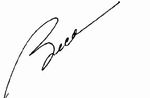 P.S.
If you have ever wanted someone to give you the full attention and practical help you need to accomplish your intent and your goals, then this is the fulfillment of that desire for you.
Instead of doing and spending a little here, and a little there, on products and ideas, with no master plan and little or no personal attention, you will be putting all the pieces together coherently and with help.
If you are willing, the results for you will far outweigh the time, the work, or the money spent.
Beca has changed my life. I look forward to see her emails in my in-box. "Living in Grace" is a book that has the potential to put in motion the mind-shift change the world needs right now! If every person who reads this book and passes the message on, how effortless our lives will be. Life can only change if we let it, and if we can make a conscious thought to allow this change. "Living In Grace" helps us realize that material things are not what makes us successful, it is in the acknowledgement of spiritual awareness and most importantly, the practice of "Living in Grace"!! Thank You Beca for your brilliance! – Michelle Seeparsad, South Africa
I've been a spiritual seeker for as long as I can remember. In my early twenties I was introduced to some wonderful works by Og Mandino, Stephen Covey, Napoleon Hill, and many others. I loved them then, and I love them now. Because I loved them, I believed in them, but for some reason I could never make that final leap to Success and what felt like Spiritual understanding. The workbooks, the guides, the lessons, would all sound so wonderful. I can hear myself shouting to myself, "THIS is the answer! THIS is where I begin to feel like I belong!" And yet, the habits would fall off and be forgotten, or replaced by the next workbook or outline or guide to follow. And again. And again. Then, I met Beca. We almost didn't meet. I kept missing the appointment, once when I completely forgot. Once when I double booked myself and chose the other appointment. The third time I actually made it. Thank you, God. I've been reading, doing teleclasses with, meeting with, and coaching with Beca for years now. Beca has shown me how to put myself into the picture. She has shown me how to use what I see and learn and read in a way that works for me. She has helped me regain the love of my work, the work I was born to do but had lost that love of it. She didn't show me my Spiritual Self. She didn't tell me what that was, or give me an outline to follow to find it, really. Here's what Beca did. She gave me a solid set of principles, spiritual laws, universal to us all, available to us all. And she has held my hand, loved me while I struggled with understanding, and been my biggest fan while I have questioned, sought, learned, fought, and accepted that I Am Living in Grace in every moment. – Jet Tucker, CPA